Principal's Desk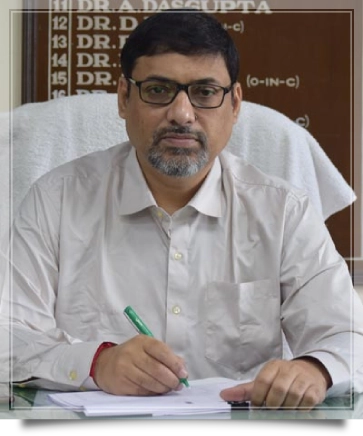 Greetings from Bidhannagar College (BNC)!
BNC, affiliated to West Bengal State University, is one of the premier institutes of higher learning under the Higher Education Department, Government of West Bengal. Established in 1984, it has grown and evolved to become one of the most esteemed and prestigious college in the state of West Bengal.
The mainspring of BNC is the students whose holistic development and character building is the primary objective of the institution. Experienced, dedicated and inspiring faculty members of sixteen Under-Graduate (Honours) and six Post-Graduate departments are ever committed to provide a safe, positive, intellectual learning environment that will empower students to become creative problem solvers, thinkers and inspired learners. As most of the faculty members are actively engaged in research, students often get the opportunity to be acquainted with the required investigative skills.
In the picturesque, serene campus of about eight acres situated at the nerve-centre of Bidhannagar (Salt Lake), the pursuit of academic excellence is complemented with a diverse range of extra – curricular activities. Every student is encouraged to explore his / her untapped potentialities through these events – designed for adjustment, tolerance and socialization. In addition to their personal development, students are continuously sensitised towards the preservation of the natural resources and the college also ensures gender equality and social justice in its everyday practices.
I am blessed to be a member of the BNC family. As the Principal, I will always remain available and accessible to all faculty, staff and students. Working together, we will strive to maintain the legacy of this great institution and steer it to a greater future.
I extend a warm welcome to the upcoming students. I hope all of you will spend enriching and the most memorable years of your life in BNC and make bonds lasting a lifetime.
Dr. Saurabh Chakraborti
Principal
Bidhannagar College